September is always one of the busiest months on the classic car calendar with many different auctions going on across the country throughout the month. Brightwells entered the fray with their usual eclectic mix of machinery and by the time the dust had settled, 105 of the 150 lots on offer had successfully changed hands for a total of just under £825,000 to give a 71% clearance rate.
Top seller of the day was an immaculate 1994 Porsche 911 Carrera 2 (993) with only 33k miles under its wheels which made £59,800. Not too far behind was a very tidy 1992 Porsche 911 Carrera 2 (964) in LHD with 90k miles which made £48,100, both results showing how deeply desirable any air-cooled 911 has become of late. A 1995 Porsche 968 Sport also fared well at £10,000 considering it was a high mileage car (160k) in need of a full repaint.
Also performing strongly was a nicely restored 1954 Sunbeam Alpine MkI, one of only 1,192 made and around 200 surviving which fetched £48,160. In very similar vein was a usable but not quite so smart 1953 Austin-Healey 100/4 BN1 which would have been a direct rival in period and was hammered away for £38,080. A rather more commonplace 1966 Triumph TR4a in generally good order and with just three owners from new made a respectable £17,150.
A quartet of classic Jaguar saloons fared well, a most impressive 1961 MkIX which had covered only 5,400 miles since it was restored in the early Nineties raising £25,760 despite its considerable bulk. Offering equal grace and pace, but occupying usefully less space, were three MkII Jaguars, a nicely restored 1964 3.8 Automatic raising £22,620 while another 1961 3.8 Automatic with a modernised interior fetched £18,030 and a 1964 3.4 Automatic converted to manual overdrive with a later XJ6 engine and interior made £15,960. All were broadly comparable cosmetically but modifications seldom pay off at sale time…
Rather more esoteric was a well-maintained and pleasingly patinated 1972 Bristol 411 Series 3 which had served its owner faithfully for 22 years, including several tours of the Continent, and looked like an attractive buy at £33,600. Equally luxurious, if a little more staid, was a beautifully presented 1989 Rolls-Royce Silver Spur with only 27k miles on the clock which made a healthy £17,800 while a 1958 Rolls-Royce Silver Cloud that was mechanically sound but in dire need of a full repaint comfortably beat its £12k bottom estimate to finish on £18,480.
Rare is the Morgan which fails to sell at Brightwells and the smart 1989 4/4 on offer with only 20k miles on the clock had no trouble in romping to a £23,520 result. At similar money was an extremely rare 1994 AC Brooklands Ace, thought to be the first of only 49 made with an open aluminium body and Ford Mustang 5.0 V8 power which fetched £24,750. Another brawny V8 roadster, a 1997 TVR Chimaera 400 with 76k miles made £12,320.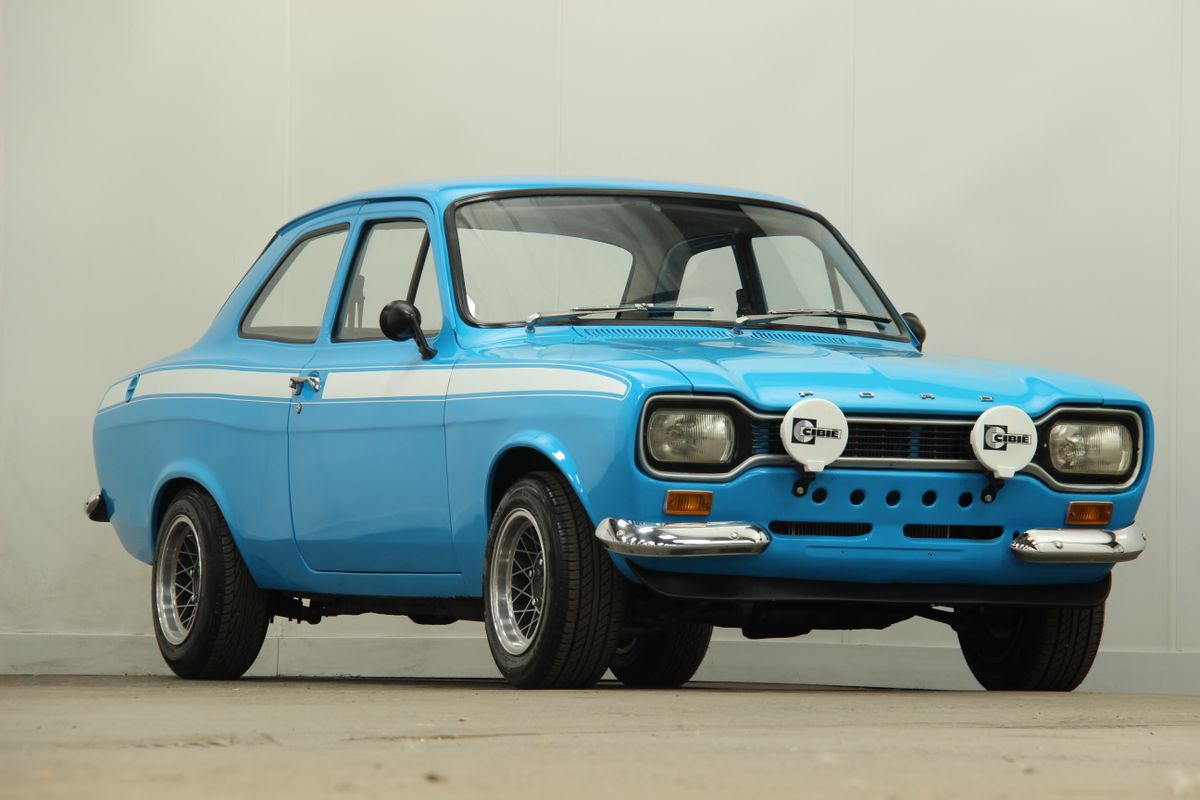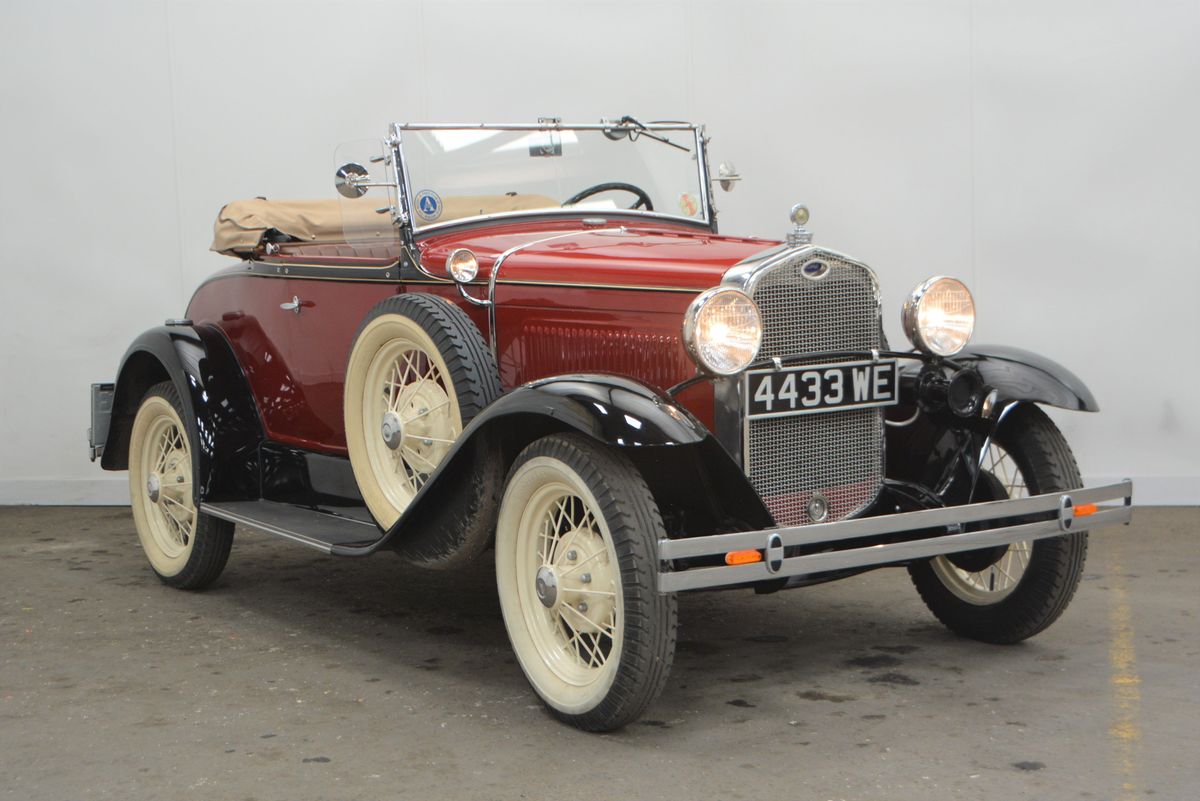 Both the Ford Capris on offer found new homes, a 1980 MkIII 3.0S fetching £14,560 while a 1987 MkIII 2.8i made £9,860. An Australian-built 1975 Ford Escort MkI Two-Door with a later 2.0 Pinto engine in place of the original 1.3 under the bonnet looked decent value at £15,350 given how sound the body shell was following 45 years in the hot Ozzie sunshine.
All but two of the 14 pre-war cars on offer were successfully sold, top price going to a meticulously restored 1930 Ford Model A Roadster which amply rewarded the vendor's 'no reserve' tactic by storming to a £23,690 result despite being a LHD American import. A tidy 1934 Rolls-Royce 20/25 Mann Egerton Limousine wasn't far behind at £20,160 while a 'use and improve' 1934 MG PA made £17,900 and a 1931 Alvis 12/50 TJ DHC in need of light recommissioning made £14,290. Pre-war in spirit if not in age, a smart 1952 MG TD with a 5-speed gearbox conversion made £15,680.
Special mention should also go to an extremely rare and potentially gorgeous 1962 Fiat 1500S Pininfarina Coupe which had been off the road and badly stored for at least 40 years. Despite copious amounts of rust and algae on every panel, it still entranced all who saw it and the general consensus was that it probably wasn't quite as bad as it looked. On offer at no reserve, it was bravely taken on for £3,050 and we would all love to see how it turns out in the end! A fantastic project for someone, that's for sure.
All but 7 of the 24 motorcycles on offer were also sold, top spot going to a pair of scooters which both more than trebled their estimates, a rare 1960 Triumph Tigress fetching £3,980 while a charmingly 'shabby chic' 1967 Lambretta Li 125 made £3,515.
The next Brightwells Classic auction will be on 28th October with a closing date for entries of 15th October. The market remains remarkably lively across all sectors from vintage to modern so if you are thinking of selling, please get in touch by calling the team on 01568 611122 or by emailing [email protected]
All prices shown include the 12% buyer's premium